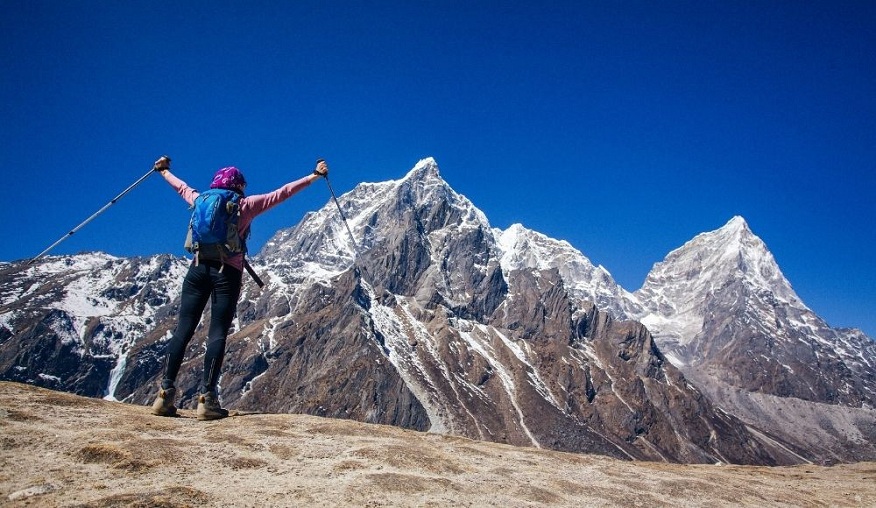 Health and Hygiene on the EBC Trek
Going on a trek in itself is very physical and busy work. Hence, it is not always possible to keep yourself as clean as you are on other days when you are trekking. Walking a lot, sitting just about anywhere, and not getting enough time to shower are likely to lead you to difficulty in taking care of your hygiene. Likewise, when you are on a trek, it is just as hard to always make sure that your health is in check. Though it does not seem possible to take such good care of yourself on a trek, it is necessary that you dont compromise on either your health or your hygiene. Anyone going on the 12 days Everest Base Camp trek might have lots of questions when it comes to taking care of one's health and hygiene.
In this article, we have summed up everything you need to know about health and hygiene on the EBC trek. Though not as simple, we are sure you will get some great help and guidance from this article. Make sure to read till the end to know more!
How to maintain health and hygiene on the EBC trek?
Maintaining health and hygiene is not only a topic of interest but a very important and unavoidable subject that everyone has to know. If you are an active trekker and you are going on an EBC trek, then here are a few things you can follow to maintain health and hygiene on your EBC trek!
1. Take use and throw paper towels with you anywhere you go
Paper towels are something you cannot overlook. You have to take this essential thing everywhere you go on your EBC trek. Though there are accommodating factors, you will not find anything to cough into or wipe your nose(in case of a cold) when you are on an EBC trek. When you don't have anything to facilitate yourself with during these situations, the only person to rely on is yourself, and you can avoid a lot of possible troubles by simply carrying a paper towel pack.
2. Sunscreen and nail cutter are a must
When you are at a certain altitude, though cold, you just cannot skip sunscreen. In fact, sunscreen is going to keep you tan-free and safe from the sun. Likewise, stay hygienic at all times with a nail cutter, as you won't find one easily on your EBC trek.
3. Do not shower from just any water source you find
As important as it is to take a shower, it is just as important that you keep yourself away from just about any source of water you find. You never know what the water has, plus you cannot get yourself sick on a trek.
4. Oral and menstrual hygiene
Carry a toothbrush and a big tube of toothpaste with you when you are on the EBC trek. You can purchase a tube of toothpaste when you are in Kathmandu. Brush your teeth at least two times a day, no matter how hectic your day is.
For female trekkers, it is just as important to take care of your menstrual hygiene. Carrying along plentiful sanitary pads, tampons, menstrual cups, etc., is important during your journey. The most preferable and hygienic-sanitary option is the menstrual cup. Make sure you take enough medications to preserve both your health and hygiene.
5. Follow measures to avoid altitude sickness
Altitude sickness is one of the most common problems during the EBC trek. Make sure that you take preventive measures when you are trekking.
6. Stay hydrated
You don't always have to be drinking water to stay hydrated during your EBC trek. Drink tea and soup that will also provide you with energy along with proper hydration.