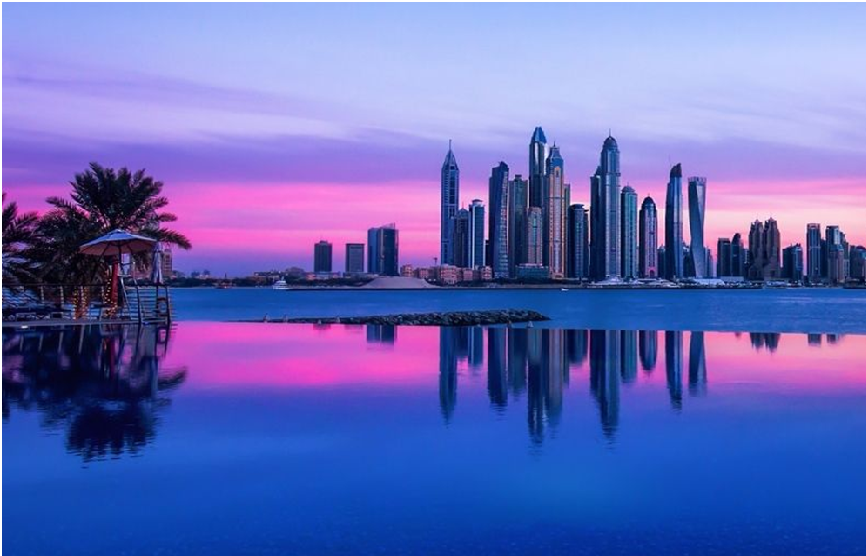 4 Surprising Sights to Run Down in Dubai
True! The Dubai's distinctive trait is for its amazing sights and once you get into the city, you find how much developed desert it is; hence, a large number of people visit it every year and if you also plan to explore this striking tourist destination then making a list of tourist attractions prior to step out of the airport is the sensible move. Right from eateries to shopping malls, cinemas, water parks to adventure spots, you discover everything, so fasten your seat belt for an outstanding ride of experiencing the top-class attractions of Dubai.
The more you clear about the visits of tourist attractions, the more you make the trip budget-friendly, so never get irritated while researching the must-goes of Dubai on the internet. For guiding you precisely, this blog is very helpful revealing the most-popular tourist sights.
So dig out the places mentioned underneath.
1- Burj Khalifa
Though, there are lots of activities to get indulged in when it comes to Burj Khalifa right from dining-out to entertainment options but the most appealing one is to view the city from the extreme height and being the tallest building, it has got massive fame globally, so you should also consider visiting it and enjoy the remarkable architecture too with being inspired of its huge height. Whenever, you plan for any trip, take the phase of booking a flight seriously because it makes the base for an ideal vacation and among so many options, Emirates is the ideal one and at the time of reservation, do use the Emirates offers for making your experience of booking more affordable and seamless.
2- Dubai Marina
Unlike the Dubai's downtown, it gives you room for long-walks ensured by the superb promenade and while strolling, you come across many restaurants, coffee and gift shops, so you should consider this beautiful place to visit particularly in the evening. Moreover, at this man-made amazing marina, you can also opt for a boat tour and explore the city right from the sea. Additionally, in the weekends, you find a massive number of people exploring this remarkable place and you can also go for a cruise dinner.
3- Habtoor Grand Resort
This amazing hotel is located at the waterfront giving you the opportunity to view an amazing sea right from a window of your room every morning during a trip. The location of this hotel turns your Dubai's tour into the beach vacation and as you are about to enter the first phase of summer, you don't mind being in water for so long while staying in this hotel.
4- Mall of the Emirates
If you are habitual of visiting different malls then having this spot into your bucket list is also the sensible decision. Right from various fashion stores to local and foreign food chains, you find everything that attracts you, so explore this top-class shopping mall and fill-up your bags with exciting gifts to take home for your loved ones.