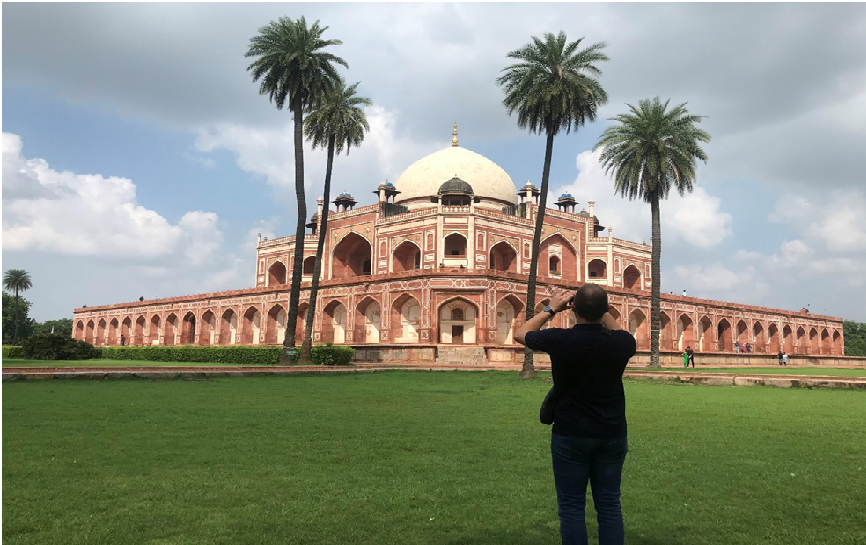 3 Nights 4 Days Golden Triangle Tour of India
The sights and sounds of India'sz golden triangle tour packages can be experienced over four unforgettable days. This journey will give you an overview of India's rich culture. You can take your time visiting the historic sites and palaces in Delhi, Agra, and Jaipur.Here are the tips for your tour
Arrival in New Delhi
The guide will be waiting for you at the Delhi airport upon arrival. He'll be your guide to the front desk of the hotel. After a delicious meal, you can prepare to be amazed by New Delhi. While in Delhi, visitors can see the Red Fort, Jama Masjid, Connaught Place, and Humayun's Tomb. You can also visit the market for shopping, like
Janpath Market,
Khari Baoli,
Chandni Chowk
Palika Bazaar
After that Staying in a Delhi hotel was a pleasant experience.
New Delhi to Jaipur
After breakfast, you have today free to sightsee in Delhi. See the
White House,
Parliament,
India Gate,
Lotus Temple, and more.
Enjoy a delicious North Indian meal before heading to Jaipur, the "Pink City." Guests arriving in Jaipur are greeted with the typical warmth of Rajasthani hospitality at their accommodation. According to UNESCO, Jaipur is worth preserving for future generations. Every nook and cranny of Jaipur is unique and stunning. After the long trip from Delhi to Jaipur, kick back for an hour. It is recommended that you spend the night in a hotel in Jaipur.
Agra to Jaipur
Start the day well with a trip to Jaipur's historic forts and palaces after a delicious breakfast. Among India's many massive forts, Amber Fort is sure to impress. Eleven kilometres separate the monument and Jaipur. Here you can view some of the finest examples of Rajputana art. The elephant ride is the most interesting part of Amber Fort. Jeep rides are an option for tourists. Jaipur's local marketplaces are necessary after touring the City Palace and Hawa Mahal. The city tour of Jaipur also includes stops at the Jantar Mantar observatory.
In the afternoon, you leave Fatehpur Sikri and go to Agra. Check into your hotel in Agra by the end of the day. You can arrange to view examples of marble and leather craftsmanship in Agra. Enjoy a fine Mughalai meal at one of Agra's excellent restaurants. Relaxing hotel stay in Agra for the night
Agra and Delhi
The final day of your Golden Triangle tour requires an early start. Prepare for your trip to
Taj Mahal, a world wonder.
Agra Fort
 Shahjahan, the Mughal ruler, built the stunning Taj Mahal as a tribute to his wife, Mumtaz Mahal. After marvelling at the Taj Mahal, return to the hotel for a sumptuous breakfast. Agra Fort is another must-see attraction while in Agra. After the Taj Mahal, it is one of Agra's most popular tourist attractions.
Indulge in a tour of Agra's leather and marble workshops. Agra is home to some of the world's finest leather and marble goods. You leave your hotel in the evening and take the Yamuna Expressway to the Delhi airport. When you get to Delhi, you'll take a transfer to the airport.
Conclusion
The India tour packages of golden triangleincludes New Delhi, Jaipur, and Agra. The three cities form a perfect triangle named the "Golden Triangle." It's a hotspot for Indian and foreign tourists alike, and for a good reason: the country's top attractions can be found there.