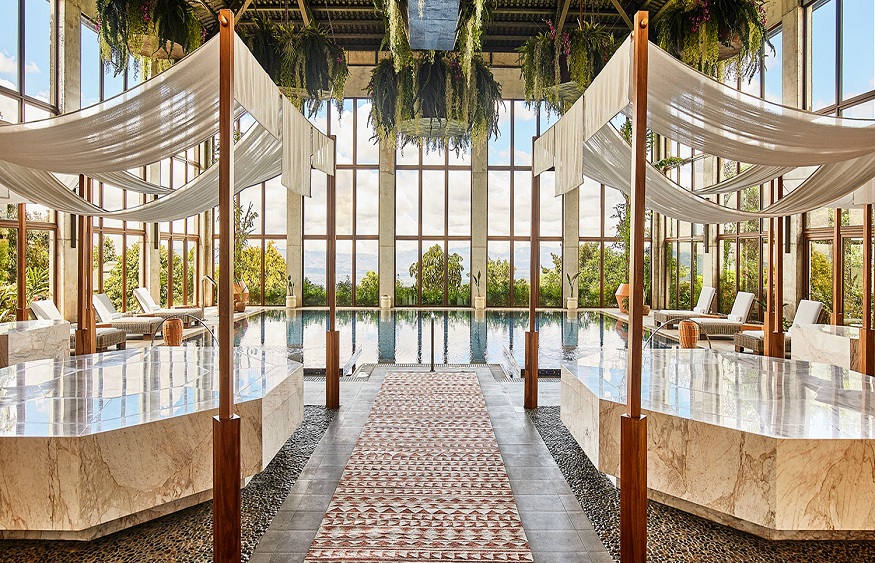 Indulge in Paradise: Reasons to Choose a Caribbean Villa for Your Next Vacation
Imagine waking up to the gentle sound of waves lapping against the shore, stepping out onto your private terrace to witness the breathtaking hues of a Caribbean sunrise. If you're seeking the ultimate luxury getaway, look no further than a Caribbean villa. With its stunning beaches, crystal-clear waters, and unrivaled beauty, the Caribbean is a paradise that offers a unique and unforgettable vacation experience.
A Caribbean wellness retreat is a transformative experience that combines the stunning natural beauty of the Caribbean with holistic wellness practices to nurture your mind, body, and spirit. These retreats offer a sanctuary of relaxation and rejuvenation, where you can immerse yourself in yoga, meditation, spa treatments, and healthy cuisine. The serene ambiance, combined with the soothing sound of waves and the tropical surroundings, creates the perfect environment to find inner peace, cultivate self-care, and embark on a journey of holistic well-being.
In this blog, we'll explore why choosing a Caribbean villa for your next vacation is the epitome of indulgence and the perfect way to create lasting memories in a tropical paradise.
1. Unparalleled Privacy and Exclusivity
One of the most enticing aspects of a Caribbean villa is its unmatched privacy and exclusivity. Unlike crowded resorts or hotels, a villa offers a secluded oasis where you can unwind without distractions. Enjoy the freedom of having your own space, whether it's lounging by a private pool, savoring a delicious meal prepared by a personal chef, or simply relishing the tranquility of your surroundings. Personalized Luxury and Customized Experiences
Caribbean villas are renowned for their personalized luxury and customized experiences. You'll be greeted with warm hospitality and service tailored to your preferences from the moment you arrive. Whether arranging bespoke excursions, organizing private yacht charters, or curating a menu that caters to your culinary desires, every aspect of your stay can be tailored to create a truly unique and unforgettable experience.
2. Home Away from Home with Added Luxuries
A Caribbean villa offers all the comforts of home with added luxuries that elevate your vacation to a new level. Spacious living areas, fully equipped kitchens, and stylishly designed bedrooms create a sense of familiarity and relaxation. Yet, it's the exceptional amenities that truly set these villas apart. Indulge in private infinity pools, rooftop terraces with panoramic ocean views, outdoor dining areas, and dedicated home theaters or game rooms.
3. Spectacular Natural Beauty and Outdoor Adventures
The Caribbean's natural beauty is renowned worldwide, and a villa allows you to immerse yourself in this tropical paradise. Wake up to stunning views of turquoise waters, stroll along pristine beaches, or take a dip in the crystal-clear sea. Beyond the villa, a world of outdoor adventures awaits. From snorkeling and diving in vibrant coral reefs to exploring lush rainforests, hiking trails, and cascading waterfalls, the Caribbean offers many activities for nature enthusiasts.
Choosing a Caribbean villa for your next vacation invites you to indulge in paradise. With unparalleled privacy, personalized luxury, and a wealth of outdoor adventures at your doorstep, a villa offers an experience that is both exclusive and unforgettable. Immerse yourself in the beauty of the Caribbean, create lasting memories, and indulge in the ultimate luxury getaway a villa in this tropical haven provides.