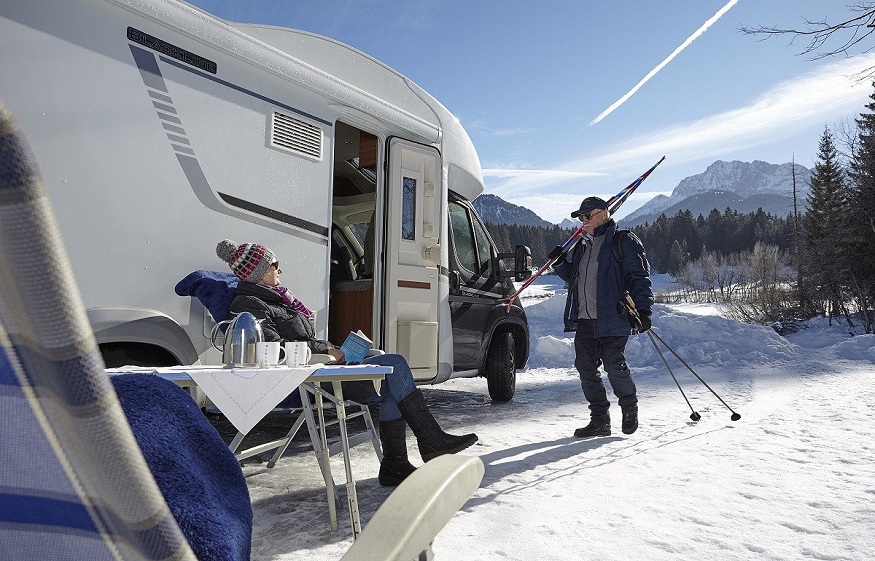 RVing in Winter- What You Need to Know!
Even while summer is the most common time for taking road trips, it does not imply that you have to put away your RV at the first hint of frost. Travelling in an RV rental in Vancouver is a wonderful opportunity to enjoy a large array of outdoor activities, from skiing and snowboarding to just drifting around in a snowy wonderland with a cup of hot chocolate in hand.
However, you may be curious about the best methods for keeping a camper warm throughout the winter. After all, even the most well-built RVs now available on the market have a lot less insulation than a traditional house constructed of brick and mortar.
In this blog, we will guide you through all you need to know about staying in an RV throughout the winter. Continue reading to learn all the tips and tricks you need to know to make travelling in your RV throughout the winter a joyous experience!
Carefully Read the Owner's Manual for Your RV!
Instructions on how to winterize your RV rental in Vancouver or make use of it in cold weather conditions will be different depending on the kind of mobile home you have. No matter where you go for advice, you should never skip over reading the owner's manual completely.
Take Care of the Water
The presence of water is the primary challenge of RVing in the winter. It becomes icy. And frozen water in the plumbing of your RV is no different than frozen pipes in your house when it comes to the potential for damage. The techniques for winterizing an RV may vary from vehicle to vehicle, but in general, it involves draining the water from your RV's plumbing system and substituting it with either air or RV antifreeze that is pumped through the system.
It can't freeze if there's no water in the pipes. Once you have winterized it, you can operate any coach in below-freezing temperatures. Simply put, you won't be making use of the water system. In reality, this is less of an issue than it may seem. Just carry some bottled water along with you so that you can stay hydrated and brush your teeth.
In a similar way, you may bring along water bottles to use for cleaning your hands and dishes. Using biodegradable paper plates and cutlery is yet another option for those seeking to avoid doing the dishes. However, that option is not the one that is best for the environment.
Get Familiar with Your Resources
Travelling in an RV rental in Vancouver during the winter may be taxing on even the most well-designed RV systems. If you want to be prepared for the worst of winter, you should hope that your pipes won't freeze or burst.
If you are parked in a cold place, you should explore the availability of nearby fuel sources and choices for filling up your propane tank. Get the contact information for cab services and RV repair services in advance. Be aware of what kinds of products for DIYs may be found at the local hardware shop. Visit the nearby car and truck parts shops, if there are any, in order to get familiar with the available choices.
Insulate Your RV
In order to maintain your level of comfort as the temperature outside drops, the apparatus you use should come with a heater that is of an appropriate size. However, there is no need in wasting energy or putting your heater through more rigorous testing than is necessary. Insulation, just as it is in a house, may do a lot to help keep the heat inside of your RV and the cold outside of it.
Now clearly it is a tricky proposition to add extra insulation to an RV after it is built. But there are a few important areas that you may focus on that will bring you a significant benefit.
Bring Any Additional Winter Essentials You May Need
Of course, you will need winter clothes and equipment, as well as warm blankets and a good supply of wood for the outdoor fire. However, in the event that you want to winterize your plumbing before your trip and carry extra equipment to prevent the pipes and tanks in your RV from freezing, you will need to ensure that you bring water jugs along with you.
Also, don't forget to get a new tank of propane and gasoline for your vehicle!
The Benefits
These suggestions should help you to have a much clearer picture of what RVing in the winter entails. You'll experience some lovely, unusual sites throughout your winter RV rental in Vancouver area. There is nothing quite like sitting in complete silence at a winter campground and watching the snow fall as it covers the landscape all around you. During your winter excursion, you should make it a point to adhere to the safety advice that we have provided for you here.