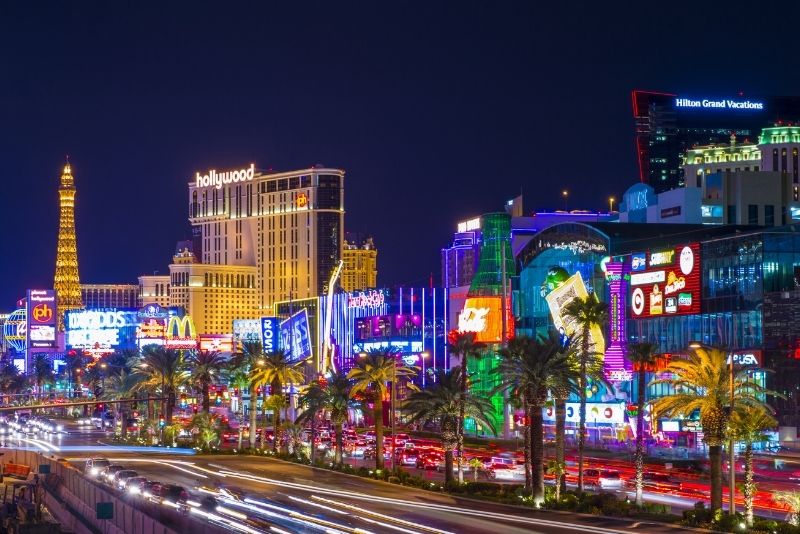 The Best Brunch Spots on the Vegas Strip
Las Vegas is known for doing everything bigger and better, and brunch is no different! This meal that feels like neither breakfast nor lunch, while offering up incredible flavor in every bite, with Vegas, feels like a match made in heaven.
Alexxa's Las Vegas
With an easy-to-access location on the strip, Alexxa's Las Vegas is a great restaurant with affordable prices and incredible flavor. Fans love the prime rib french dip sandwich, awesome eggs and benedict, full English breakfast, and baked treats. Many say they came back here for brunch every day of their trip because they couldn't get enough!
Hash House a Go Go
Nestled into the LINQ hotel, Hash House a Go Go offers creative twists on American brunch and dinner food and pairs them with beautifully made Bloody Marys. The flavors here are equal parts stunning and familiar, creating a perfect concoction of comfort food and fresh experiences. The staff here is what shines through the most, with many guests raving about how awesome the employees were.
Tableau
If you thought houses for rent in Las Vegas were expensive, wait until you see the menu here! The most expensive location on this list, this is also the only place where you can get an everything bagel with lox and eggs benedict on top. The beautiful surroundings, high-class atmosphere, and incredible food will leave you stunned. This is a fantastic experience that's more than worth the cost and absolutely necessary to try at least once. Just make sure to budget wisely or hit the lottery before you come!
Bardot Brasserie
Owned by renowned chef Michael Mina, this French brasserie has a fantastic central bar that welcomes you into a massive and well-decorated banquet hall. The styling is retro, but the food is modern and absolutely delicious.
With interesting menu items like the World's Best Butter, and the Best French Toast on Earth, there's a lot of pressure on the flavors here, but it carries the tension beautifully.
Sterling Brunch
Nothing's more beautiful than luxury and unlimited lobster tail and caviar! Another expensive restaurant that's gained fame and notoriety for going above and beyond with flavor and styling. This is a costly treat that's worth it. The flavors are rich and delicious, and locals and tourists alike agree this is some of the best food they've had in their entire life.
The only drama this restaurant has seen was in 2019 when the quality of their roe came under question. Although they didn't claim what the endless caviar's grade or source was, many complained that it wasn't of higher value. They think it's lumpfish instead of Marisol, which has severely hurt this restaurant's reputation.
Thankfully it's bounced back to some degree, but all of its flavors are still incredible.
Vegas Knows How to Do It Better!
 Brunch is one of the most delightful dishes you can find, and Vegas knows how to do it right. If you're in town and dying for Eggs and Benny with a mimosa on the side, it's time to check out some of these eateries!