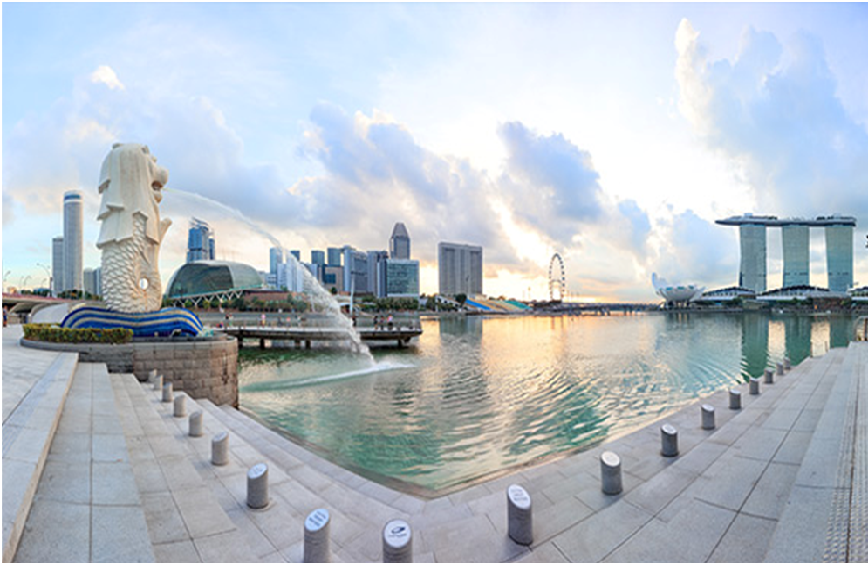 Things to do on a family tour to Singapore and Malaysia
A family trip to Singapore Malaysia tour packages will give you dazzling skyscrapers, floral gardens, and beaches to adventure sports, in Singapore the island country. Its sceneries are flamboyant but futuristic, with skyscrapers and tall structures sharing holy places with ornately built Buddhist and Hindu temples. While Malaysia has a broad assortment of tourist attractions, including raw stone-cut caverns, evergreen rain forests, foggy hill stations, sandy beaches, and islands with beautiful blue seas, as well as vibrant retail centers. We have a few Singapore Malaysia tour packages for you:
Explore Gardens by the bay 
Gardens by the Bay are one of the must-visit places for a nature lover. In it lays a skywalk that overlooks the gardens and enormous seashell-shaped greenhouses. The park covers a total of 250 acres and it's easy to get to via the hotel's walkways. Popular attractions include the Flower Dome, Floral Fantasy, Cloud Forest, and Supertree Grove. The Gardens by the Bay also offers some hidden gems, such as the 'Sun Pavilion,' which has over 1000 types of dessert plants, the 'Marguerite,' which serves modern cuisine, and Heritage Gardens, which tells the narrative of Singapore's past via its collection of fruits, plants, and flora.
 Spend a day at Singapore Zoo 
It's unlike any other zoo because of its wide array of rare animals. When the Singapore Zoo first opens, it is the finest time to visit i.e. at about 8:30 a.m. The animals are kept in either glass-fronted cages or large, landscaped enclosures with concealed moats to keep humans out.
 Have a good time at one of Sentosa's Beach 
There are three beaches on Sentosa Island, all of which are man-made yet beautiful. Each one is gorgeous, well-kept, and jam-packed with entertaining activities.
The first beach at the Beach Station is called 'Siloso.' It's the nearest beach on the island to the island's main transit center. It has a magnificent seafront promenade with restaurants, shops, and some of the best-themed bars and clubs in the region.
The island's most family-friendly beach is 'Palawan Beach,' west of Silos. It has a suspension bridge that tourists may use to traverse to a different location.
Tanjong Beach is the quietest and furthest beach in Sentosa. There are many temporary volleyball courts as well as a couple of beach volleyball nets. A gorgeous bar, a small pool with a DJ zone, and a variety of comfortable tables and beach chairs combine to produce a relaxing atmosphere.
 Petronas Tower
They are the majestic twin towers of Kuala Lumpur. Reaching the tower is hassle-free as one has a choice between multiple means to get there. Whether you want to relax party or gaze at the colorful skyline of Malaysia the Tower has it all for you. You can have are relaxing spa and beauty treatments at the Four Seasons Hotel, a party with celebrities and socialites grooving to the tunes of the DJ. The tower also features a museum of illusions, magical installations for children, and an observation deck. Visitors can indulge in a luxurious shopping experience at the Suria KLCC Mall situated on the bottom floors of the tower.
 Legoland Malaysia 
Legoland is an International theme park in Malaysia with over 70 rides and shows. The park features the world's first Lego-themed virtual reality roller coaster. It contains two separate parks one is a Lego-themed water park and the other is a Legoland theme park.
The Lego Land theme Park – It contains six lands with rides, activities, cafes, a Lego kingdom full of castles, giant play areas, and restaurants. Many activities and rides are suited for older kids and adults.
 Lego Land Water Park – It has toddler safe as well as thrilling rides for adults and kids. Build a raft and race are among the most popular activities here.
With so many rides and experiences, you would never have a dull moment. A second visit is a must to this park of fun and adventure.
 Batu Caves 
Batu Caves are home to some of the most important and popular Hindu temples in Malaysia. Made of limestone and houses many temples and the very popular Subramanian Swamy Temple with the paramount statue of Lord Murugan. The Batu Caves are just 30 minutes away from Malaysia's capital Kaulalampur. One can reach it without any fuss via taxi or train. Plan your visit during Thaipusam to have a truly unique experience. It is the most sacred festival for Tamils in Malaysia.
 Langkawi Sky Bridge
Situated between two mountains Langkawi Sky Bridge is among the longest cable bridges in the world. It also offers a transparent portion of the bridge for pedestrians to enjoy the stellar view of the thick forest beneath and the wide beautiful sky above. The cable car rides are the means to reach the bridge. The ride is an experience on its own. Floating above a lush forest you can enjoy the view through the transparent windows of the cable car. It is recommended to arrive as soon as the bridge opens as it can only hold 200 people at a time.
Conclusion
Well, we have discussed the top places to visit in Singapore and Malaysia. It sure can be a tough choice to make between them as both nations provide a unique and diversified experience. We hope this helps you in choosing and planning your trip.