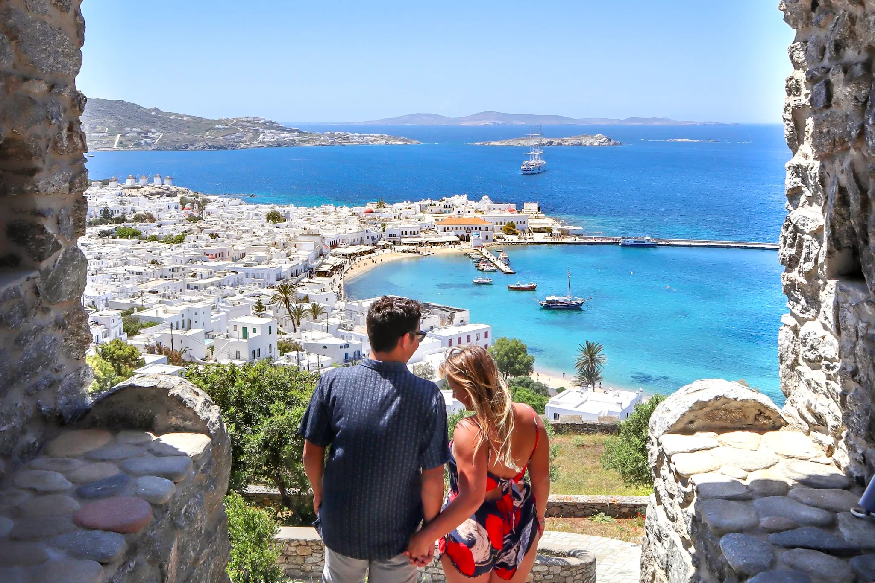 Things To See and Do in Mykonos While On Vacation
The most difficult element of picking what to do in Mykonos may be deciding where to begin. Despite its small size, the island is jam-packed with interesting and pleasant activities. As a result, you'll not only enjoy your time here, but you'll want to come back as soon as possible. This region attracts a great number of visitors due to its numerous attractions, so make the most of your stay – none of them will disappoint you.
This Destination Offers Numerous Activities for Everyone's Taste
This city offers everything – famous beach clubs, high-end shopping in Mykonos, or active nightlife and fun parties, so visiting will certainly be a great experience. This is without a doubt one of the nicest spots in the world to spend a wonderful summer with friends and family.
This island, renowned for its active social scene, wonderful restaurants, excellent hotels, and beautiful villas for rent, has it all for those wishing to have a good time. Take a private luxury yacht around the best beaches during the day, then party with celebs at the renowned Nammos Mykonos beach club at nightfall. Now, if you want to spend some quiet time alone, you can do meditation and yoga practices for a better well-being. Visit Motherhoodcommunity.com to know more!
rivate luxury yacht around the best beaches during the day, then party with celebs at the renowned Nammos Mykonos beach club at nightfall. Meanwhile, here are some great things to do based on our recommendations.
Chora Town and Little Venice
Chora town is one of the most gorgeous and popular regions on the island. Little Venice, one of the city's main districts, overlooks the harbor's southwest end. Many cruise ships and yachts can be seen while viewing the gorgeous sunset. Plan a romantic supper at one of the famous local restaurants that serves fresh seafood and other delicacies before hitting the packed nightclubs.
Wandering the streets may be an exciting experience, and you'll come across many intriguing sites. Local jewelry stores, fashionable boutiques, and lovely tavernas serving exquisite Greek fare can all be found here. Everyone like Greek cuisine, so you'll definitely find a lot of new recipes to try.
Windmills Are The Most Recognizable Symbols of Mykonos
If you go around Chora and go to the seaside and town port, you will see the famous windmills. There are currently 16 on the island, with a few prominently displayed atop Chora's iconic hill, making them easy to find. When you're out and about, don't forget to snap a snapshot of them and admire their beauty.
Beaches of Mykonos
Even if you just have a few days on the island, you should make a point of seeing some of the best beaches. And trust us when we tell that deciding which one to visit first will be difficult because they are all beautiful and offer a range of amenities, restaurants, recreational activities, and water sports. Among the most well-known are the following:
Platis Gialos,
Paradise Beach,
Super Paradise Beach,
Panormos Beach,
Elia Beach,
Ornos,
Psarou Beach,
Paraga Beach.
Paradise, Kalo Livadi, and Elia should be your first destinations if you appreciate water sports and other interesting activities. The weather is great for jet skiing and parasailing, among other things. You can receive a small adrenaline rush while you're here before relaxing on a lovely sunbed and listening to famous DJs.
Don't Miss Out on The Opportunity to Visit Mykonos
But the island has more to offer! Despite its small size, this island has a lot to offer, and many visitors come year after year, even if they've seen it all before, because the atmosphere is unlike anywhere else. The best option for a proper vacation is to rent a luxury villa with a pool and a breathtaking view. There's plenty more to do in Mykonos, so make sure you have a pleasant stay and take advantage of everything the island has to offer.