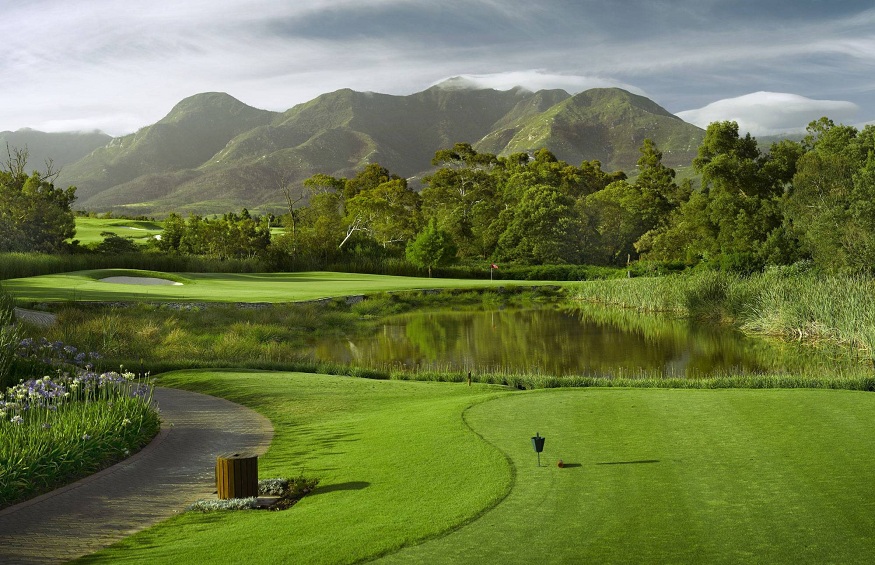 Unveiling Mauritius: The Quintessential Destination for Golf Holidays
Imagine a realm where the azure waters meet pristine beaches, where every view appears to be a meticulously crafted artwork. Welcome to Mauritius, an epitome of holiday destinations yet to be fully explored by many.
Mauritius: A Tapestry of Natural Beauty and Cultural Richness
Situated in the heart of the Indian Ocean, Mauritius is not just an island but a symphony of breathtaking landscapes, vibrant cultural hues, and unparalleled hospitality. Whether your quest is for tranquillity along untouched shores or adrenaline-pumping escapades amidst nature, Mauritius promises an experience like no other, especially for those keen on golf holidays.
Historical Footprints and Cultural Spectrum
Historical Overview:
Mauritius, though diminutive in size, boasts a history that's both rich and varied. Its chronicles begin with its discovery by the Arabs in the 10th century, followed by periods of European colonisation – from the Dutch to the French and then the British. This colonial tapestry has intricately woven itself into the very fabric of Mauritian culture.
A pivotal moment in Mauritius' historical narrative was the influx of indentured labourers from India in the 19th century. Their arrival, post the abolition of slavery, has significantly influenced the cultural and demographic landscape of the island.
Cultural Spectrum:
Mauritius is a melting pot of cultures. While English remains the official language, the echoes of French and Creole resonate deeply. This linguistic diversity is a testament to the myriad influences that have sculpted the island's identity. The Mauritian palate, too, is a delightful fusion – from Indian curries and Chinese stir-fries to French delicacies, with seafood playing a pivotal role, thanks to its oceanic bounty.
Mauritius: A Golfer's Paradise
The island, renowned for its idyllic beaches, offers more than just sun and sand. For golf enthusiasts, Mauritius is a dream destination. Imagine teeing off with panoramic ocean views or amidst lush tropical greenery. Golf holidays in Mauritius are not just about the sport but an immersive experience, blending the love for golf with luxury, nature, and culture.
Nature Trails and Conservation Areas
Beyond the beaches and golf courses, Mauritius beckons nature aficionados and adventure seekers. The island's topography offers diverse hiking trails, from the majestic Le Morne Brabant to the verdant expanses of Black River Gorges National Park. Not to be missed is the Seven Colored Earths, a geological marvel that stands as a testament to the island's unique natural heritage.
Local Markets: A Glimpse into Authentic Mauritius
To truly immerse oneself in the Mauritian experience, a visit to its vibrant markets is indispensable. These markets, scattered across the island, offer a sensory overload – from the tantalising aroma of spices to the kaleidoscope of fresh produce and artisanal crafts.
The Central Market in Port Louis, a historical landmark since 1844, is a treasure trove of tropical fruits, local vegetables, and fresh seafood. Engaging in price negotiations with affable vendors is part of the authentic market experience. Meanwhile, the Flacq Market, renowned for its textile offerings, provides an opportunity to acquire exquisite saris and traditional "Kurta" shirts.
Luxury Resorts: The Epitome of Indulgence
For the discerning traveller seeking unparalleled luxury, Mauritius presents a plethora of options. The coastal region of Grand Baie, once a quaint fishing village, now stands as a beacon of luxury tourism. Esteemed establishments like The Oberoi Beach Resort, Four Seasons Resort at Anahita, and Royal Palm Beachcomber Luxury promise an experience of opulence.
The Oberoi Beach Resort, ensconced amidst verdant gardens and tranquil lagoons, offers villas that epitomise privacy and luxury. Their spa, renowned for its rejuvenating treatments, is a sanctuary for holistic well-being. On the other hand, the Four Seasons Resort at Anahita, with its blend of adventure and luxury, promises an experience that transcends the ordinary.
Travelling to Mauritius: Essential Insights
Embarking on a journey to unfamiliar territories can be exhilarating yet daunting. To ensure a seamless Mauritian sojourn, consider the following insights:
Visa Formalities: Prior to embarking on your journey, acquaint yourself with the visa prerequisites pertinent to your nationality. While Mauritius extends an on-arrival visa facility for numerous countries, it's prudent to consult the Mauritian diplomatic mission in your homeland.

Optimal Travel Period: Mauritius, with its tropical allure, is a year-round destination. However, discerning travellers might prefer the months of July to September, characterised by temperate climes. Those seeking solitude and economical deals might find the shoulder (March-May) or off-peak seasons (October-December) more appealing.

Monetary Matters: The Mauritian Rupee (MUR) is the official currency. For favourable exchange rates, opt for banks or authorised currency exchange outlets over hotels or airports. The ubiquity of ATMs ensures easy access to funds.

Linguistic Landscape: While English and French dominate the official discourse, Creole remains the heart language for many Mauritians. Rest assured, communication barriers are unlikely, given the widespread proficiency in English.
In Retrospect: Mauritius – Beyond the Surface
In the grand tapestry of global destinations, Mauritius emerges not merely as a tropical paradise but as a nuanced blend of culture, luxury, and authenticity. From its bustling markets echoing centuries-old traditions to the modern opulence of its resorts, the island offers a multifaceted experience. As one delves deeper into its offerings, it becomes evident that Mauritius is not just a destination but a journey – a journey of discovery, indulgence, and cultural immersion. For the discerning traveler, Mauritius stands as a testament to the idea that true luxury lies in experiences, both grand and simple.