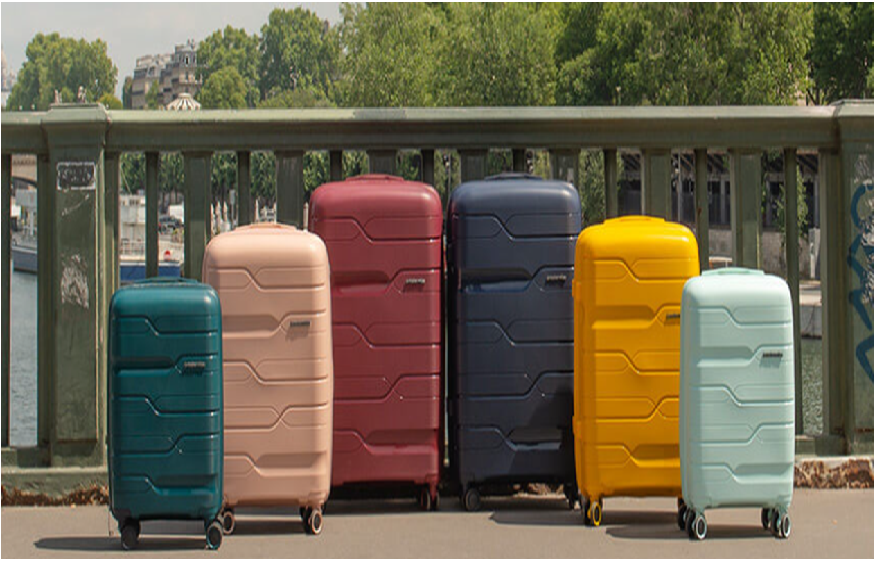 With an Aim to Disrupt the Indian Luggage Industry, Nasher Miles is Betting Big on Hardside Luggage
The traditional Indian luggage industry focused on utility; however, modern travel lifestyle brands like Nasher Miles are combining utility with fashion and convenience. Nasher Miles is betting big on hardside luggage sets and trolley bags that are extra lightweight, durable, and bring out the cool quotient with vivid colours and designs. The company has over 10+ luggage set collections with distinct features and designs. Each collection boasts of hardside luggage sets of 3 and 2 created in myriad colours.
The brand aims to break the stereotype around trolley bags and envisions disrupting the Indian luggage industry with stylish, durable, lightweight, yet reasonably priced products. The company claims that 100% polypropylene hard shells are unbreakable and bear the impact with ease without denting or breaking under pressure. Polycarbonate is another material, Nasher Miles uses for some of its products. 
"Both polycarbonate and polypropylene hard shells are built to last," says an industry expert. Hardside luggage is also weather-proof, scratch-resistant, and easy to clean, as compared to its softside counterparts. The extra lightweight feature makes this product line even more popular amongst travellers. 
In the past few years, online searches for hardside luggage have increased at a much higher momentum than softside suitcases. It's evident that today travellers prefer hardside luggage over softside. Keeping up with the preferences of modern travellers, Nasher Miles has introduced a wide variety of hardside luggage sets and trolley bags on its online website storefront – https://www.nashermiles.com/.
Nasher Miles has taken a digital route to showcase its wide range of hardside suitcases and luggage sets. The company retails its products via its official website and has also partnered with top eCommerce platforms like Amazon, Myntra, Flipkart, Jio Mart, and more. The brand aims to tap into the ever-increasing love for travelling amongst millennials and Gen Z, who prefer experience over possessions.