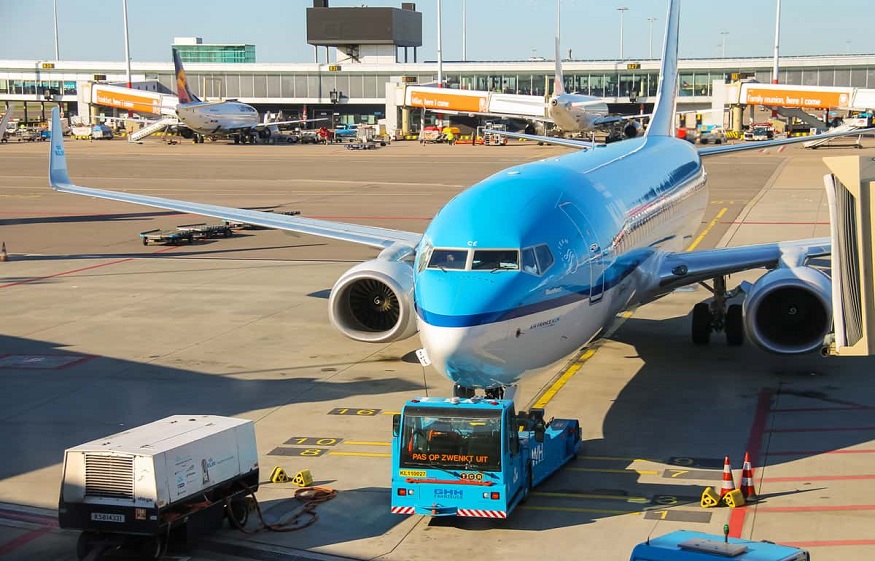 6 secrets to finding the cheapest flights
Times are tough for travelers. As the world prepares to reopen in 2021, we're here to make you dream and plan your next adventure, whether it's a home vacation (or staycation) or a flight to unknown horizons. Until then, here are the latest traveler tips to keep you informed and ready to go.
Are you looking for cheap flights to fly to your next destination? The first thing to do is to use a flight comparator like Skyscanner . Then, to succeed in finding the cheapest flights, there are several tips.
Secret 1: do your research using private browsing
The websites of airlines and tour operators use cookies, these files which record your information and your browsing habits. So, they detect when you search for the same flight route multiple times, and they increase the prices to entice you into action and make you pay more. To avoid this, and find the cheapest flights, remember to clear your cache, history and cookies in the browser settings. Then, use private browsing to avoid cookies. This way, the prices shouldn't go up any more when you search.
Secret 2: be flexible to find the cheapest flights
The best way to buy cheap plane tickets is to be flexible. Flexible in your travel dates and in the choice of your destination. Flight comparators such as Skyscanner allow you to do your research using the "Anywhere" and "All Month" function to find the cheapest destinations and dates to travel. All you have to do is enter the name of your departure airport and write "Everywhere" in the destination box (or click on the little thumbnail that appears and asks you "You don't know where to go?").
Secret 3: create price alerts and subscribe to airline newsletters
The best way not to miss out on a great price is to be on the lookout. In order not to miss a good deal, create price alerts on the flights  that interest you directly on your flight comparator. Thus, you will be notified in real time as soon as a price increases or decreases.
Another tip for finding cheap flights EireTrip: subscribe to the newsletters of your favorite airlines. So you will receive the latest promotions on flights, last minute offers or even new itineraries at reduced prices, and all without lifting a finger. You will also be informed if some flights still have a lot of empty seats, and prices drop on them. A good way to get a cheap plane ticket.
Secret 4: buy one-way tickets and choose flights with a stopover
This is not always the case, but sometimes buying return flights can be more expensive than buying two single flights from different airlines. For example, you can go from Paris to Edinburgh with Ryanair on a cheap one-way flight, then book a return flight with easyJet. This method also gives you more flexibility, as you can return whenever you want or even land on the return journey at an airport other than your departure airport (potentially cheaper).
Likewise, if you are not pressed for time, it is sometimes more advantageous to take flights with stopovers rather than direct flights, although this may seem counterintuitive. To be sure, use a flight comparator and take the test. You will see that it is possible to get a cheap flight this way.
Secret 5: try alternative routes
To pay for your plane tickets cheaper, you sometimes have to be flexible about the travel itinerary and organize your stopovers yourself. When you have a stopover to reach your destination, prefer large hubs, that is to say the central air platforms which concentrate a large part of the world's air traffic. Among the biggest hubs in the world are Atlanta and Los Angeles in the United States, Kuala Lumpur in Malaysia, Tokyo in Japan, Dubai in the United Arab Emirates and London in the United Kingdom.
For example, to get to Bali from Paris, why not go through Kuala Lumpur from where the low cost airline AirAsia takes off. So, instead of looking for a flight Paris – Bali, look first for Paris – Kuala Lumpur, then Kuala Lumpur – Bali. There is a good chance that you will save on the price of your plane tickets. And if you have the time, why not take the opportunity to stay a few days in Kuala Lumpur and visit the city.