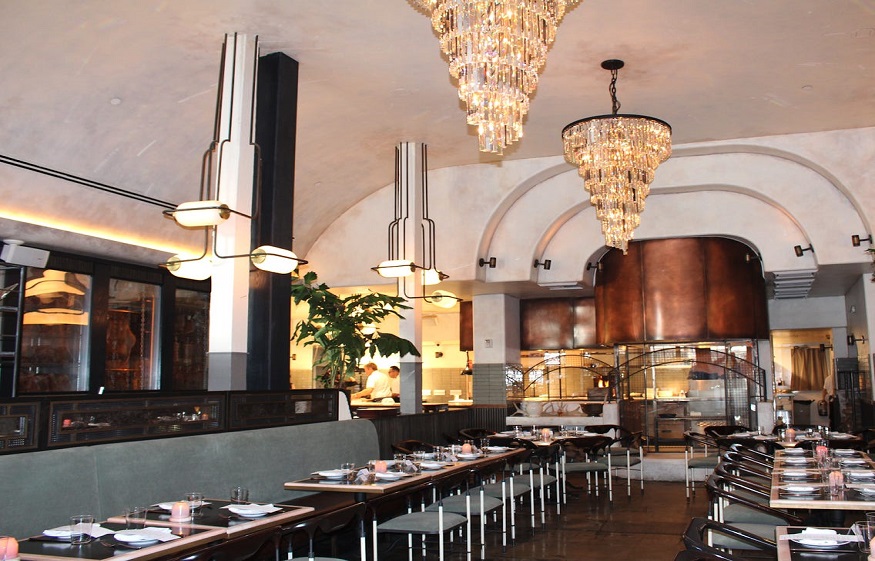 CURTIS STONE'S BEST DINING EXPERIENCES
Melbourne-based Attica Restaurant pays homage to Australia's forgotten indigenous ingredients and cuisines. Chef Ben Shewry cooks typical Australian proteins, such as wallaby and crayfish, instead of beef or pork. The restaurant awarded three toques (the toques are the Australian equivalent of Michelin stars) has already been included in the prestigious list of the 50 best restaurants in the world. So remember to book your table if you want to dine there. According to Stone, Attica offers "a meal of discovery that puts tradition in the spotlight, using rich Australian ingredients that cannot be found anywhere else."
A unique tasting at Fervor
Founded by chef Paul'Yoda 'Iskov in 2013, the Fervor offers a unique and ephemeral gastronomic experience. The nomadic restaurant crisscrosses Western Australia , offering a unique tasting menu featuring traditional Australian dishes. Stone thanks Iskov for passing on his knowledge of local ingredients, such as catfish and baobab tubers, that make up the Fervor's original dishes.
More informations
Undoubtedly the food capital of Australia, Melbourne boasts some of the best restaurants in the country. If you appreciate Mediterranean flavors, don't miss the Greek restaurant Jimmy Grants , which pays homage to the history of Australian immigration. The Supernormal restaurant , run by chef Andrew McConnell, serves Pan- Asian cuisine According to Stone, the menu "breaks a lot of rules, but everything is really delicious." McConnell's two other
Dine by the water
Sydney is blessed with a beautiful coastline and a picturesque harbor, suitable for seaside dining. Take in the views while sampling delicious food at some of the city's finest restaurants. Stone recommends reserving a table at the Icebergs Dining Room and Bar on Bondi Beach, the Quay , near the Opera House, or the Catalina in Rose Bay, where you will enjoy exceptional cuisine and views. .
Did you know ?
The craft beer scene is booming in Australia. Indeed, every six days, a new craft brewery is born. You will therefore enjoy a large selection of new beers.
Savor experimental craft beers
Following the emergence of more than 500 small breweries across the country, Australia's craze for craft beer has been very real in recent years. Among these breweries, many apply different processes, incorporating ingredients typical of Australia in their vintages. Try the Native Ale at Endeavor , which uses lime, lemon myrtle, and local Davidson plums to create a citrus flavor. Stone also points out that Honest Ale is a unique brewery that produces its beer with seawater, on an experimental basis.
Taste innovative wines
Australians have always used French winemaking techniques, however, a local method has emerged in recent years. Australia's most prolific wine regions, such as New South Wales the Hunter Valley , Western Australia Margaret River and Yarra Valley in Victoria , produce a great diversity of wines, from the aromatic Cabernet Sauvignon or delicious chardonnay. However, according to Stone, these regions are not the only ones worth a visit, the wineries of Tasmania produce delicious sparkling wines that "rival the great vintages of champagne".