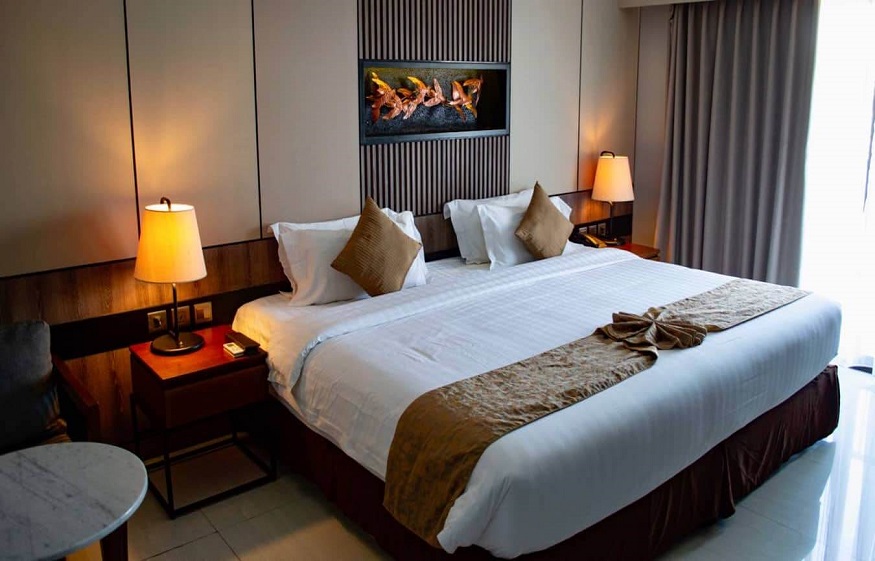 How to get the best price on a hotel room?
Are you going on a trip but have a reduced budget? If you want to stay in a hotel at all costs, there are a few things you can do to save you big money. Here are some ways to find a night at a reduced price in a place that suits you.
1- Monitor promotions . Several hotels offer packages, especially for a special occasion or a party. A great way to keep up to date with the best deals: by following your favorite channels and establishments on social networks. Several are very active there.
You can also subscribe to their newsletters (while risking your inbox cluttered with messages that don't all have the same level of interest to you, however).
2- Compare prices on different sites like Expedia.ca , Hotels.com , Hotwire.com , Priceline.comBooking.com
As with any purchase, it's important to shop around. "According to a Google study of American consumers at the end of 2012, the typical Internet user visits an average of 17 travel websites on four different search platforms before booking his hotel room," reports the e-specialist. tourism Frederic Gonzalo .
If you have more time (and patience!), You can always try some tips to maximize the use of Priceline.com (note, however, that these are controversial and untested by the author of this line).
3-Take advantage of loyalty programs like Aeroplan, Fairmont President's Club or IHG Rewards Club. Remember, a lot of credit cards have rewards programs also, including some that cater exclusively to travelers. While some allow points to be accumulated and redeemed, others offer discounts or exclusive services to members..
4- Share your room . If you are traveling solo, there is a site where you can find a roommate. Launched in 2013, Easynest plays matchmaker. It's clearly not for everyone! Someone must also want to live the experience in the same city as you, on the same dates. At the moment, there seem to be quite a few volunteers.
5- Wait until the last minute . With the Hotel Tonight mobile application , you will be able to see a selection of hotels in the city you are in from 9 a.m. to the same evening. You can also try to lower the price of an overnight stay by contacting the hotel directly the same day. There is always a way to average, as they say. Be sure of yourself!
6- Negotiate . No matter when you want to make a reservation, you lose nothing in trying to lower the rates displayed by hoteliers. After noting the best price online, Frederic Gonzalo recommends contacting the hotels that are in your sights directly.
He gives the example of an initiative of French hoteliers to encourage reservations without an intermediary called FairBooking . "Online booking centers take a commission of 12% to 30% on the room rate, while that of a travel agency, which creates tailor-made support, varies from 8% to 10%", can we? read on this site. Frederic Gonzalo doesn't guarantee that this strategy will work every time, "but it's worth a try".
Now it's up to everyone to establish their limits. For some, it is still better to pay a little more than to do a thousand and one pirouettes to save an amount not always as high as one would have liked. Is the game worth the candle? Your turn to judge!