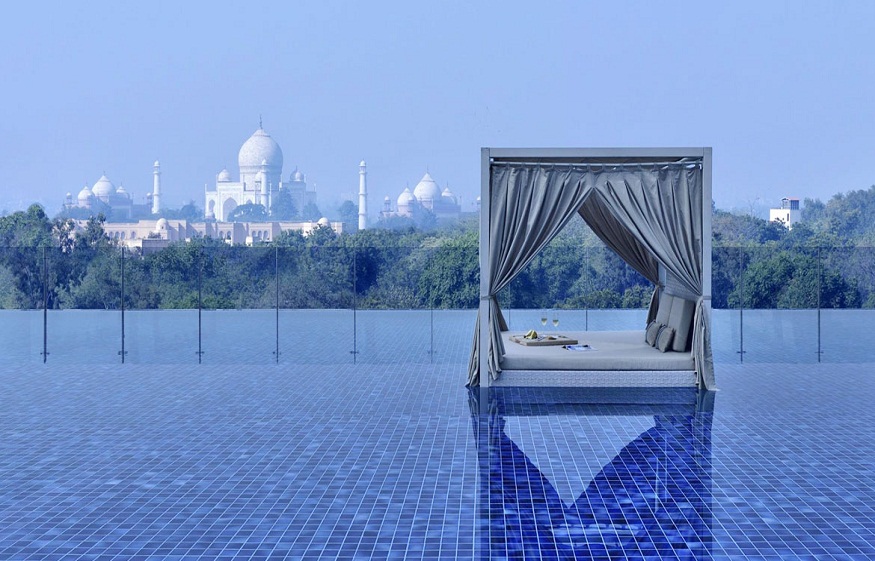 Famous attractions to visit when in Agra
Agra is said to be one of the most popular destinations visited by the tourists. Those who love visiting historical places, Agra should definitely be on their travel list. This place has many architectural wonders from the Mughal Era.
If one is thinking of planning a holiday in Agra, then they can always booka resort in Agra from online travel and hotel sites. While one is in Agra and making their itineraries, then these are the places that they must keep in it. There will of course be Taj Mahal but apart from that, here are the places to add to the list:
Agra Red Fort
The fort is spread over a huge area of 3,80,000 square metres and it was built in the year 1556 by Emperor Akbar. This was later renovated in the year 1573 with the red sandstones. This fort is at a little outskirt from the main city and is surrounded by 70 feet high compound walls. Also, known as the Walled City, this fort has four gates on four sides and has plenty of palaces inside like the Khaas Mahal and Sheesh Mahal. There are reception rooms lime Diwan – I – Aam and Diwan – I – Khaas. Agra Fort also has historic masjids named Nagina Masjid and Moti Masjid.
Fatehpur Sikri
It is a historical town in the Agra district and it had been the erstwhile capital city of many Mughal emperors. Located around 38 kilometres from Agra city Sikri was once a village. The current name of the place was given in commemoration of the victory of Emperor Akbar over Gujarat in the year 1573. This town is situated on a rocky ridge which is 3 kilometres long and 1 kilometre wide and has been styled by the architectural concepts from India, Persia and Islamic heritage. Red sandstones were used to build the town and it has a boundary gate of 6 kilometres along with 7 gates. UNESCO later delivered this town as a World Heritage Site.
Jama Masjid
When in Agra, one should not miss visiting to Jama Masjid. This religious monument has some appealing architectural richness. This is a four minaret masjid where at least 25 thousand people can pray at a time. It also has 3 gateways and the Agra Red Fort is on the eastern side of the masjid. It has a lofty dome and imposing archways which adds to the majestic beauty of it. The other popular name of this mosque is the 'Friday Mosque' and it was built by Emperor Shah Jahan in 1648 AD.
Moti Masjid
When one visits Agra Fort, they should not leave Moti masjid aside. It is a monument with fascinating architecture and was built by Shah Jahan. Moti masjid is also known as the Pearl masjid because it looks like a spotless pearl under sunlight. This was built by the emperor exclusively keeping the members of royal court in mind. The interiors of this masjid are resplendent with a white colour scheme. The sundial and the pillar is made from white marble and there are multiple arches which lead to the large prayer hall inside the mosque. The main entrance of this masjid is located in the eastern side and one can view the beautiful Yamuna River from there.
Sikandra Fort
It is one of the most historic spots to be visited in Agra. This structure is built with deep red sandstones and is definitely a timeless architectural beauty. The fort is located in a place called Sikandra (hence the name) and the fort is the tomb of Emperor Akbar. The fort is within a garden and one can get to see several fountains there. The fort has five levels with intricate carvings on the walls. It is a well preserved monument which was built by Akbar within the period of 1605 to 1613.
Itmad-Ud-Daulah's Tomb
It is a mausoleum which is an architectural wonder in the city of Agra. It has some elaborate carvings and artistic inlays which are definitely a treat to watch. This place is also known as the smaller version of Taj Mahal. The tomb is made from red sandstone and then there is a pure white tomb which is located on the banks of River Yamuna which shows the perfect reflection of an Islamic style of architecture. It has immaculate minarets and detailed inlay works. Located in Moti Bagh, this place was built by Noor jahan during 1622 to 1628.
 Jodha Bai Ka Rauza
Also known as the Jodha Bai's Palace, this was the abode of the first Rajput consort of Emperor Akbar. It is a sophisticated architecture which is located close to Jahangir Mahal. It shows the Indo Mughal style of architecture one can get to see the architectural nuances of the Gwalior and Gujarat to a large extent here. Located in the Fatehpur Sikri area it is a palace which has plenty of murals pf elephants, lotus, peacocks and more.
Mehtab Bagh
It is located to the north of the Taj Mahal complex and the Agra Fort. It is a square garden place located on the banks of Yamuna River.  This is a place which is a photographer's delight. One of the most visited places in Agra, this place is mostly flocked by the tourists. The spectacular garden has four towers at each corner and one can get to see a lot of flower plants and medicinal herbs there. The garden area was built by Emperor Babur in the early 1500s.
Traditional Bazaars
Since no holiday is complete without shopping, one must check all the lovely shopping areas in Agra. The traditional market places are a home of varieties of rare artefacts, local handicrafts and souvenirs. The major places where one can shop are Kinari Bazaar, Shubash Bazaar and Raja ki Mandi.
The benefits of booking a proper resorts in Agra is that one can spend a comfortable holiday there.