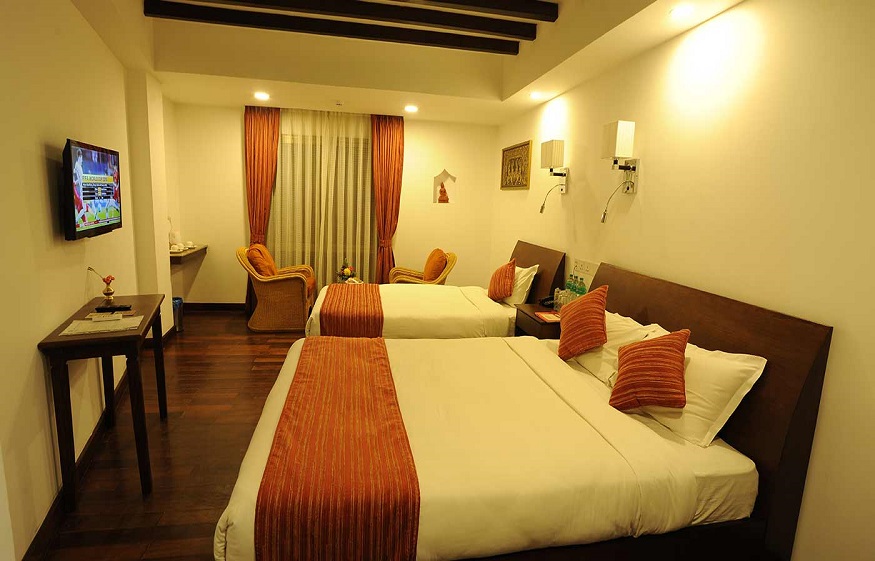 How to get the best prices on a hotel? Our comparison
Your colleagues are going on vacation, the random weather makes you want to go elsewhere: it's decided, you give yourself a getaway. According to the statistics, you are probably going to book your hotel on an online platform such as Booking or Hotels.com. Online travel agencies (OTAs), as they are called in the jargon, have become essential for one in four Swiss.
These sites do everything to be the most competitive in terms of prices. At least so that we think they are. But their status as "cost-killers" is undermined. Exasperated by the draconian clauses imposed on them by OTAs, hoteliers in several European countries rebelled and seized the competition authorities, which in 2015 took measures against the dominant position of booking platforms (see box).
To find out which booking channel offers the best rates, RTSinfo simulated a search for a stay from June 23 to 26, in a standard double room in four 2-3 star establishments, in Locarno, Rome, London and Kamari in Greece. The prospecting was done with the leader of OTAs in Switzerland, Booking.com, and directly with hoteliers.
First lesson: on Booking, procrastination can be good. If prices in Ticino and Greece have not moved over a week, the wait would have allowed to obtain substantial discounts for hotels in London and Rome. And this, in spite of the messages inviting us to reserve quickly because of the "high demand" at this period.
The more advantageous direct reservation in 3 hotels out of 4
Despite the slashed prices displayed in scarlet on the booking platform, three out of four hoteliers agreed, without much negotiation, to give us even more competitive rates, ranging from 6 to 13% off.
Case N ° 1: Booking is the cheapest. Of the four establishments observed, only the London hotel was not able to match Booking prices, which were 5% lower than the best rate obtained directly.
Asked, a London hotel manager argued that internet prices fluctuated every day depending on the approach of the date, availability, etc. but was unable to provide a technical explanation. Here's what Booking says:
Case N ° 2: The best price is on the hotel website. For the Hotel de Rome, the best rates are on the official page. The establishment would charge us 390 euros for 3 nights, or 130 euros (141 CHF) per night, against 151 on Booking ( -7% ).
The Italian hospitality were among the first to obtain the right to display prices lower than those offered on booking platforms, the authority of the Italian competition being one of the leaders in the regulation of OTA practices Europe.
Case N ° 3: Directly, we get the best prices. Finding the Greek hotel site is in itself a challenge: it only appears on the 5th page of results on Google. You should know that by signing a contract with an OTA, the hotel transfers its business name to it; it will only stay well ranked in search engines in exchange for a large commission.
Once on the site, a second disappointment: no room appears to be available for online reservation. And yet, when we call, our interlocutor confirms that double rooms are still free, and agrees to reduce the price of the night from 60 to 52 francs ( -13% ).
"Resistance" through direct booking
As for the website of the hotel in Ticino, it displays a price strictly identical to that of Booking: 240 CHF per night. On the phone, however, the manager herself offers a discount of CHF 225 ( -6% ). This is the very principle of a campaign called Book Direct , which this establishment – like many others in Switzerland – bears the badge as a sign of "resistance".
He assures us: customers who are curious to go directly to a hotel will rarely be disappointed. Because, he recalls, it's not all about the price. Even in cases where a hotelier does not offer a lower rate, he always has the possibility of enriching his service with, for example, an upgrade or a free breakfast.